Home page|| Tanker Notes || Container Ship Operations || Ocean Navigation ||





General Precautions Confirming Working Area Onboard Oil Tanker



The onboard work in a oil tanker involved many hazards. Following are the basic check items that crew should take in to account for ensuring safe working area

Confirming Working Area

Before work, the conditions of working area, such as the density of inflammable gas and fire, shall be positively managed, and the work shall be started after necessary safety of the work is confirmed.

Anti-Electrostatic Clothes and Shoes for Ship's crew:

Only anti-electrostatic clothing and shoes should be worn during work outside of the accommodation. Although, as per the guidelines laid out in ISGOTT, experience over a long period indicates electrostatic discharges caused by clothing and foot wear do not, however, resent a significant hazard in the oil industry and those encountered on tankers.

The tendency for synthetic material to melt and fuse together when exposed to high temperatures leads to a concentrated heat source which causes severe damage to body tissue. Clothing made of such synthetic material is therefore not considered suitable for persons who may in the course of their duties be exposed to flame or hot surfaces.

Permission of Hot Work

Work using fire and other mechanically powered tools shall be carried out as per procedures for Hot Work

Use of Explosion-proof Type Electric Torch equipment:

Only Torches (flash lights) that have been approved by a competent authority for use in flammable atmospheres shall be used onboard Tankers.

Use of Hand Tools

For guidance on the efficient use of Hand tools, refer to the relevant section of the latest ISGOTT publication.

Prior to use of "Non-sparking hand tools", although they are not recommended to use with the latest ISGOTT, they should be inspected and proved free from any hard substances embedded in the softer non-ferrous material.

Non-spark tools shall be marked with yellow paint.

Prohibition of Carrying Unnecessary Tools

Unnecessary tools shall not be carried on clothing when moving on cargo tanks / decks. Special care should be taken when bending over, while peeping into tanks. While carrying necessary tools into tanks, preventive measures against dropping of tools, such as use of a canvas bag or lowering using rope, shall be taken.

Electrical Storms (Lightning)

When an electrical storm is anticipated in the vicinity of the tanker or terminal the following operations must be stopped, whether or not the ship's cargo tanks are inerted:
Handling of volatile petroleum;
Handling of non-volatile petroleum in tanks not free of hydrocarbon vapour;
Ballasting of tanks not free of hydrocarbon vapour;
Purging, tank cleaning or gas freeing after the discharge of volatile petroleum.
All tank openings and ventilation valves must be closed, including any bypass valve fitted on the tank venting system.

Attention to Shock Sparks by Lighter Metals

Sparks by termite reaction:

When a light metal with iron oxide that exists over the light metal surface is shocked, a violent chemical reaction is produced between the light metal and iron oxide, and generated heat of 3,000 c.

A shock of a tool caused (e.g. by a falling object, or struck by a hammer) made of aluminum or magnesium alloy to rusty part of the hull or other structures can ignite mixed gas with a probability higher than that of a shock of iron to iron, which shall be given much attention.

Aluminum paint shall not be used in open deck areas.

Attention to handling of Aluminum Products:

Aluminum, being softer than steel, tends to leave a trace of the metal (aluminum), if dragged on a harder surface, such as iron or steel plate. Aluminum equipment should not be dragged or rubbed across steel since it may leave a smear which, if subsequently struck by a hammer or falling object, can cause an incendive spark.

The undersides of such ladders, gangways and other such heavy portable aluminum structures, liable to come into contact with harder steel surfaces should be suitably protected with hard plastic or wooden strips.

Tools used for aluminum or similar products shall be made completely free from such traces before the following use.

Attention to light metal shore ladder

Light metal shore ladder shall not be hung directly on rusty portion of iron handrail. Further, refer to ISGOTT for precautions and treatment for Pyrophoric Iron Sulfides

Lashing of Movable Articles

Articles that are likely to generate sparks, such as iron, aluminum or other light metal products, shall be secured or stored in preparation for rolling of the vessel.

Cautions about Ullage Measurement and Sampling

Ullage measurement, sampling, and the like should be carried out by using the standard vapor lock arrangement fitted.
MMC / UTI and their approved attachments / fittings shall be used. At all times, closed sampling methods to be used.

Following care should be taken:

i) When an ullage port is opened, do not inhale outflow gas nor expose the body to emanating gas.

ii) Ensure proper use of the bonding cable to avoid generation of sparks.

iii) Positively close the openings, after completion of gauging / sampling.


Maintenance of Fixed Lighting Units

i) All fixed electrical equipment must be of an approved type in the dangerous area as well as locations where a flammable atmosphere is infrequently expected.

ii) Check the illumination test of all fixed lighting systems, prior to arrival port. Check the "Earth" function test.

iii) The equipment should be properly maintained, so as to ensure, that neither the equipment nor the wiring should become a source of ignition.

iv) Any observed defect light bulbs, light covers or defect/damaged cables must be repaired / replaced prior to port entry.

Do not replace light bulbs outside of the accommodation during cargo oil transfer operations (including Gas freeing).

v) The integrity of the protection afforded by the design of explosion proof or intrinsically safe equipment may be compromised by even the simplest of maintenance procedures, especially in case of "Explosion Proof Lights", where incorrect closing, after changing of light bulb could cause dangerous situation.

Opening Hatches

If it is necessary to open hatches after carrying an oil cargo, this must only be carried out after the tank has been purged of hydrocarbons. The locking pins are to be inserted when the hatches are open. If it is necessary to open the lid to a cargo tank which contains toxic vapour or cargo, the following precautions must be taken:
Ensure that the pressure in the tank has been released;
Ensure that the personnel involved are wearing the appropriate protective clothing and breathing apparatus;
It is essential that the accommodation is kept under positive pressure to prevent the entry of Hydrocarbon Vapours – the operation of sanitary and galley extraction fans will cause a vacuum and therefore the air conditioning system intakes must not be kept fully closed. The accommodation air conditioning system should be maintained on partial re-circulation during cargo operation.
The tank lid must be closed again as soon as possible.








Related articles:

Safety precaution during oil handling operations

Oil pollution prevention method

General precautions for tankers

Tanker equipment and machinery

General guidance for oil tankers

Crude oil washing for tankers



Oil tanker handling more opeartional guideline

Oil pollution control method

Gas freeing arrangement for oil tanker

Handling guideline for oil cargo

Oil pollution prevention method

Preparation for loading oil cargo

How to prevent spillage of oil cargo

General precautions for oil cargo loading in tankers

General precautions for tankers

Safe stability guideline for oil tankers Learn basic procedure

General guidances for tank cleaning

General precautions for ballasting procedure

Tanker operation in a laden voyage

Preparation for discharging oil cargo

General precautions for oil cargo discharging

How to ensure safe working area onboard oil tankers



Shipping industry recognizes environmental protection as one of its highest priorities and that every effort should be made to conserve and protect the environment from marine, atmospheric and other forms of pollution.
Our articles are based on various shipboard activities,prevention of pollution,safe operation & maintenance procedure. We welcome any feedback from our visitors. For any comments or suggestions please Contact us
Site Use and Privacy - Read our privacy policy and site use information.
Terms and conditions of use

Copyright © 2010 www.shipsbusiness.com All rights reserved.






Ships business.com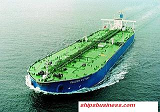 Shipsbusiness.com is merely an informational site about various aspects of ships operation,maintenance procedure, prevention of pollution and many safety guideline. The procedures explained here are only indicative, not exhaustive in nature and one must always be guided by practices of good seamanship. User feedback is important to update our database.For any comments or suggestions please Contact us




Other info pages !

Basic guideline for Container Ship Operation
Tanker vessel safety guideline Check items in oil tankers operation
Questions from user and feedback Read our knowledgebase
Cargo care at sea Precautions to be taken
Reefer cargo handling Troubleshoot and countermeasures
DG cargo handling Procedures & Guidelines
Cargo securing Check items prior departure port
Safe navigation Various factors affecting ships navigation at sea
Hull strength & stability Prior loading how to ensure hull strength & stability of ship
stevedores injury How to prevent injury onboard
Environmental issues How to prevent marine pollution
Safety in engine room Standard procedures
Site Map Page listing for this site.
Questions from user and feedback Read our knowledgebase





General precautions for tankers

General precautions prior entering freezing areas

Ship to ship transfer arrangement

Pumproom inspection for tankers

Transferring fuel oil onboard safety guideline

Inert gas system

Sounding of tanks and bilges

Oil pollution control method

Gas freeing arrangement for oil tanker

Handling guideline for oil cargo

Oil pollution prevention method

Preparation for loading oil cargo

How to prevent spillage of oil cargo

General precautions for oil cargo loading in tankers

General precautions for tankers



Related articles


Safety practice for crude oil washing onboard oil tankers
Oil tanker operations - tank cleaning,purging & gas freeing

Safety checks prior discharging sludge from ship to reception facilities

Bulk liquid cargo handling - Ship to shore safety checklist

Ship-to-ship transfer / Operational guideline and check item for oil tankers

General precautions for tankers

Safety precautions prior transferring oil

Reporting oil spillage in foreign ports

How to use low sulphur fuel oil onboard

Operational guideline during bunkering

Fuel oil sulpher quantity frquently asked questions

What is fuel oil additive ?

Guideline for Proper heating of Fuel Oil storage tank

Dealing with low quality fuel oil

What is the procedure for fuel oil viscosity control ?

How to keep a sample of fuel oil received ?

How to keep bunkering record ?

Procedure for receiving lub oil

Precautions prior transferring fuel oil into storage tanks

Ships bunkering guideline- planning, preparation, safety checks & confirmation

Safety precautions prior transferring oil

Bunkering arrangement and safety factors onboard

Bunkering safe procedure and detail guideline for ships

What is fuel oil additive ?

Dealing with low quality fuel oil

How to keep a sample of fuel oil received ?

How to keep bunkering record ?

Acceptance / rejection of fuel in a quality dispute

Precautions prior transferring fuel oil into storage tanks

Requirement of towing arrangement in oil tankers, readyness, & training onboard

How to deal with ships power failure ? ....




Home page