Home page|| Tanker Notes || Container Ship Operations || Ocean Navigation ||



Container ship Cargo Securing Devices - How to use appropriate Lashing Gear

Cargo securing devices basically consist of portable securing devices and fixed securing devices. Regular inspection and maintenance of ships cargo securing devices must be carried out. These would include routine visual examination of components being utilized, lubrication of securing devices, repair of damaged securing devices and separating out and rejecting damaged/unusable securing devices.

An appropriate number of portable securing devices shall always be kept on board. Usually the number of securing devices required on board is governed by figures provided in the vessels cargo securing manual (for max capacity loading). Alternatively if the vessel operator requires a smaller quantity of cargo securing devices to be maintained on board, then that quantity shall be maintained.

The consideration in such case is usually the amount of cargo being carried in the given trade. However in any case, cargo that cannot be secured in accordance with the requirements of the Cargo Securing Manual due to shortage of securing devices shall not be carried.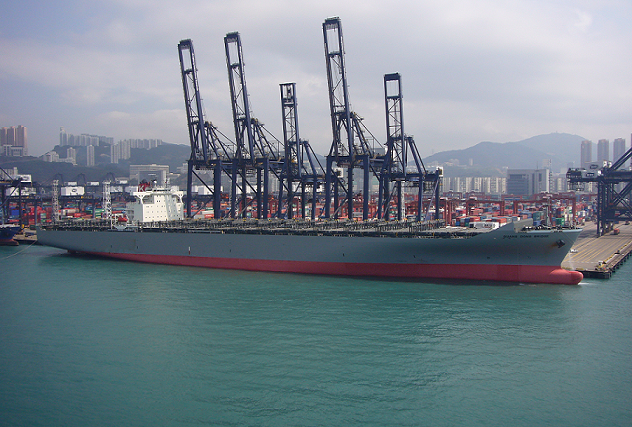 A proper inventory and inspection report for securing devices as required by the vessels cargo securing manual shall be periodically prepared and forwarded to the vessel operator.





Securing devices not belonging to the vessel must not be used as they may not conform to the vessels Cargo Securing Manual. There is a perennial problem of right hand and left hand twist locks finding their way on board the vessel and this can undermine the integrity of the securing arrangement.

The vessel must only have One Type of Twist lock and all of the vessels Twist locks must be painted for easy identification.

Defective securing devices shall as far as possible be repaired on board and if not possible then these shall be condemned. Shortfall of cargo securing devices shall be reported through the inventory and inspection report and requisition raised to make good such shortfall.


Related articles

Basic guideline for Containership cargo securing

Use of gearbox in Containership cargo securing



Our additional pages contain somewhat larger lists of resources where you can find useful informations







Other info pages !

Ships Charterparties Related terms & guideline
Stevedores injury How to prevent injury onboard
Environmental issues How to prevent marine pollution
Cargo & Ballast Handling Safety Guideline
Reefer cargo handling Troubleshoot and countermeasures
DG cargo handling Procedures & Guidelines
Safety in engine room Standard procedures
Questions from user and feedback Read our knowledgebase
Home page




ShipsBusiness.com is merely an informational site about various aspects of ships operation,maintenance procedure, prevention of pollution and many safety guideline. The procedures explained here are only indicative, not exhaustive in nature and one must always be guided by practices of good seamanship.


User feedback is important to update our database. For any comment or suggestions please Contact us
Site Use and Privacy - Read our privacy policy and site use information.
//Home //Terms and conditions of use

Copyright © 2015 www.shipsbusiness.com All rights reserved.