Home page|| Tanker Notes || Container Ship Operations || Ocean Navigation ||



Container ship cargo stowage and planning procedures

Working stowage plans are drawn up to assist in advance planning. Master plans definitively document the positioning of containers on board.

Fore and aft stowage

Load stowed along the length of the container or the ship. Contrast athwartships stowage. In the context of load securing, it is of utmost importance whether a container is stowed fore and aft or athwartships on a ship. In the case of athwartships stowage, the greatest acceleration forces act on the actual container longitudinally rather than transversely. Load securing measures must then be taken with this in mind.

Bay-tier-row system

Numbering system for the arrangement of containers on a vessel. In this numbering system, the bay is specified first, then the tier (vertical layer) and finally the container row, which runs the length of the ship. According to this principle, bays are the container blocks in the transverse direction, rows are the lengthwise rows and tiers are the vertical layers.

Cargo information

Goods can be rendered fit for container transport by taking account of the individual transport information relating to loss prevention. Fitness for container transport may depend on the season or the route the cargo will take over land or sea. It must be adapted to the conditions of the transport route. The cargo information may also be helpful when considering how best to utilize a standard container or the possible use of other container types.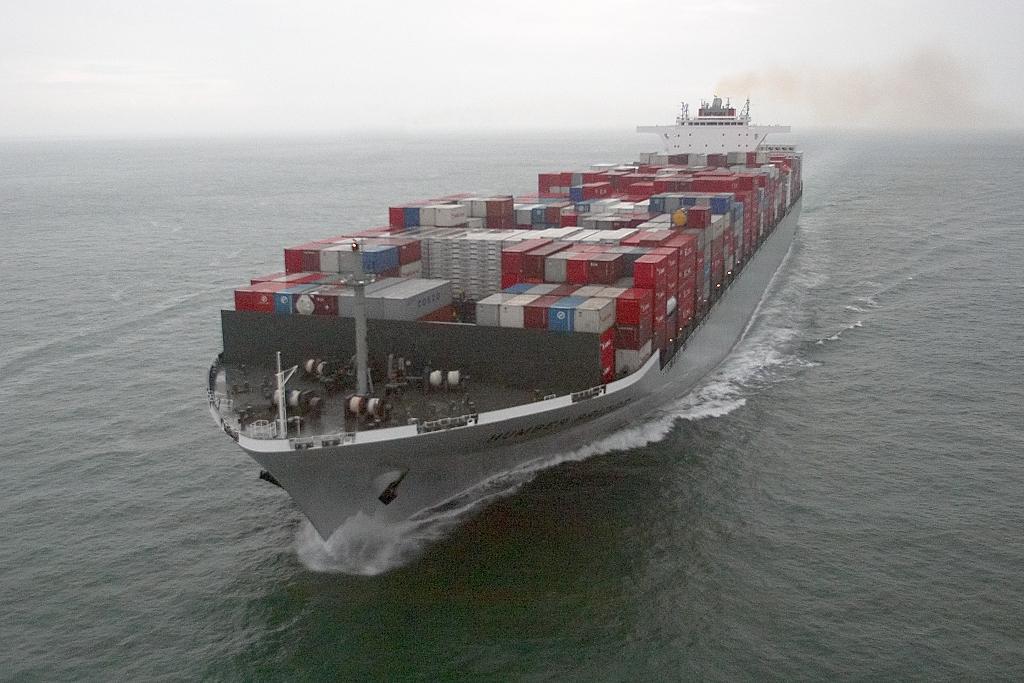 Transport requirement

Individual packages are known as general cargo, which may be divided, depending on atmosphere requirements (natural, partially air-conditioned or temperature-controlled atmosphere), into general cargo, general cargo requiring ventilation and refrigerated cargo, which place corresponding requirements on containers (general purpose container, ventilated container, refrigerated container), or indeed into further sub-categories .


Compatibility characteristics

If goods are to be stowed together when packing a container, the interrelationships between the transport properties of products must be taken into account, since disregarding them may result in quality degradation and damage. Goods may react with one another and possibly with their environment.

When considering acceptability of a container cargo stowage plan, the following procedures / guidelines concerning cargo stowage shall be taken into account:



Stacking Weights Restrictions

Lashing strength calculation

Dangerous goods stowage and segregation

Reefer Container Stowage

Out of Gauge Container Stowage

Special Container Stowage

20 or 40 or 45 feet Compulsory Stowage Locations

Irregular Stowage of Containers

Over-stow of Containers

Hatch Cover Clearance (High cube containers Under Deck )

Other matters regarding cargo stowage as necessary



Related Information:


How to load maximum number 20 feet container on deck ?

What are the extra precaution should be taken prior loading a 45 feet container on deck ?

Container damage in ''2 in 1'' cargo Operation

Modern containership & loading of various container types

How to load containers coming in different forms/sizes



Our additional pages contain somewhat larger lists of resources where you can find useful informations


Container handling more info pages:





Read more......































Other info pages !

Ships Charterparties Related terms & guideline
Stevedores injury How to prevent injury onboard
Environmental issues How to prevent marine pollution
Cargo & Ballast Handling Safety Guideline
Reefer cargo handling Troubleshoot and countermeasures
DG cargo handling Procedures & Guidelines
Safety in engine room Standard procedures
Questions from user and feedback Read our knowledgebase
Home page




ShipsBusiness.com is merely an informational site about various aspects of ships operation,maintenance procedure, prevention of pollution and many safety guideline. The procedures explained here are only indicative, not exhaustive in nature and one must always be guided by practices of good seamanship.


User feedback is important to update our database. For any comment or suggestions please Contact us
Site Use and Privacy - Read our privacy policy and site use information.
//Home //Terms and conditions of use

Copyright © 2015 www.shipsbusiness.com All rights reserved.