Stability calculations & Stability and hull strength check item - operational guideline for cargo ships
2. Are GZ curves of the vessel fully understood, and their characteristics confirmed?
3. Have expected weather and sea conditions, been taken into consideration when confirming stability & hull strength?
4. Have free surface effects and any sloshing effects for the planned passage, been taken into consideration?
5. Are other items mentioned in the loading manual taken into consideration?
6. Are values of bending moment, shearing force and torsional stress at sea within acceptable limits upto arrival next port?
7. If applicable, has the "Auto" mode for heeling pump been changed over to "Manual" mode prior sailing?
8. Is the draft within applicable loadline or port/passage limits/restrictions?
9. Is stack weight / cargo density in accordance with maximum permissible values and have precautions as per the loading manual been followed?
10. Has forward draft limit (per loading manual) to prevent slamming been confirmed?
11. Is a proper propeller immersion ratio assured?
12. Have trim and draft changes during voyage in fresh or brackish water such as rivers, canals and lakes, been taken into consideration?
13. Is squat due to shallow water effect taken into consideration?
14. Is proper under keel clearance assured as per company policy
15. Are fuel oil and fresh water consumptions taken into consideration?
16. Have air draft limitations due to bridges, cargo handling equipment or other obstructions been assessed as necessary?
17. Is the navigation bridge visibility restriction in compliance with requirements of SOLAS chapter V and other applicable requirements (Panama Canal, Suez Canal etc)?
18. On tankers, is the Marpol (Reg 18) minimum criteria for draught and trim complied with? And has the departure condition been forwarded to office for use in case of emergency?
NOTE: Attach loadicator stability & hull strength summary
Related articles
Hull stress and Torsional moment in Container Ship Operation
Larger wind area in Container Ship Operation
Fore-ward Visibility in Container Ship Operation
Container Ship navigation - Meeting with Heavy weather
Basic guideline for Container Ship Operation
Ship Encountering Parametric Roll In A Seaway
Action by vessels navigating in congested water
Action by vessels navigating in an area of restricted visibility
How to confirm stabilty condition ?
How to maintain watertight integrity?
Guide to watch officer for ships navigation ?
Heavy weather countermeasures for prudent navigator
How to navigate vessel safely in heavy seas ?
Meeting rough sea conditions by containerships
Checklist for calculating stability and hull strength for cargo ship
Container Ship navigation - passage planning guideline
Navigation in cold districts and countermeasures
More shipboard operation and safety matters
Safe anchoring - planning and operational guidance for cargo ships
Anchor watch check item - deck officers guideline ....
How to deal with a damaged anchor? ....
How to recover a lost anchor ? ....
What is stranding ? Investigation of possibility of self-refloating and urgency of danger ....
What are the emergency procedures for loss of anchor and chain? ....
In case of damage to anchor and chain when to claim for '' general average"? ....
Ships arrival in ports - check item prior entry
Ships navigation in restricted visibility check items
Rules of ships navigation in restricted visibility
Ships navigation in confined water - matters that require attention
Securing your vessel for sea passage - when to check and what to check
Collecting Information and Data for Passage Planning

Shipping industry recognizes environmental protection as one of its highest priorities and that every effort should be made to conserve and protect the environment from marine, atmospheric and other forms of pollution.
Our articles are based on various shipboard activities,prevention of pollution,safe operation & maintenance procedure. We welcome any feedback from our visitors. For any comments or suggestions please Contact us
Site Use and Privacy - Read our privacy policy and site use information.
Terms and conditions of use

Copyright © 2010 www.shipsbusiness.com All rights reserved.


Ships business.com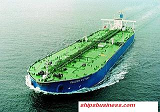 Shipsbusiness.com is merely an informational site about various aspects of ships operation,maintenance procedure, prevention of pollution and many safety guideline. The procedures explained here are only indicative, not exhaustive in nature and one must always be guided by practices of good seamanship. User feedback is important to update our database.For any comments or suggestions please Contact us




Other info pages !

Basic guideline for Container Ship Operation
Tanker vessel safety guideline Check items in oil tankers operation
Questions from user and feedback Read our knowledgebase
Cargo care at sea Precautions to be taken
Reefer cargo handling Troubleshoot and countermeasures
DG cargo handling Procedures & Guidelines
Cargo securing Check items prior departure port
Safe navigation Various factors affecting ships navigation at sea
Hull strength & stability Prior loading how to ensure hull strength & stability of ship
stevedores injury How to prevent injury onboard
Environmental issues How to prevent marine pollution
Safety in engine room Standard procedures
Site Map Page listing for this site.
Questions from user and feedback Read our knowledgebase

Cargo ships procedures for securing for sea


Related articles


How to confirm stability & hull strength in containership

Affects of Shearing forces, Bending moments and Torsional moment for containership

Risks of heavy weather with containerized cargo onboard

Ships motion in heavy weather


More info pages:

Home page